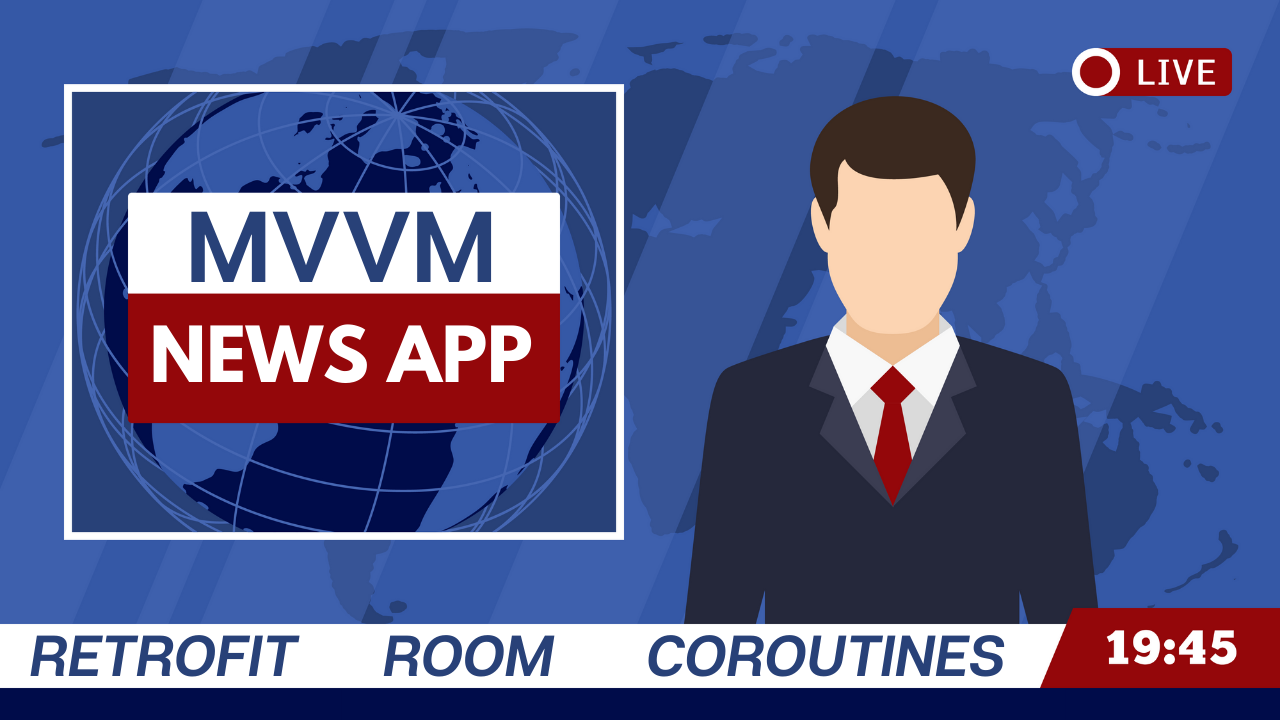 What Will You Learn in This Course?
In this course you will learn to make a fully working News App. It will retrieve data from a public API and display it in the app. You will be able to show the breaking news, save single news articles and search for news.
What Do You Have to Know Before Starting This Course?
What Will I Be Able to Do After Watching This Course?
Retrieve data from APIs using the Retrofit library and displaying it in your app
Implement the MVVM architecture in your apps
Paginating Retrofit requests
Correctly handling Retrofit responses
Using the Room library to save/update/delete data in a local database
Coroutine Basics (taught in Kotlin Coroutines)
Course Duration: ~3h
4.7 out of 5 stars (based on 7 reviews)
Very Helpful!
This course, although a little vast, contains all the required knowledge, skills required to make a proper network connect application. From fetching data from api and saving them offline in room database with search functionality to handling network errors. This is an all in one package.
Very useful course
I really liked this course and the way you make everything simple and easy to understand, thank you!
A good course
I'm happy with content covered in this course. I have just one suggestion: a slower rhythm. Sometimes everything happened so fast and is difficult to catch an explanation or something. It is the same case with transitions between classes in Android Studio or inside them. Yet course is very valuable and instructive. Thank you very much Phillip!
Content and Teaching Style
I can say that you have the best content on the internet. What I like about your course that the step by step learning and understanding of the topic.