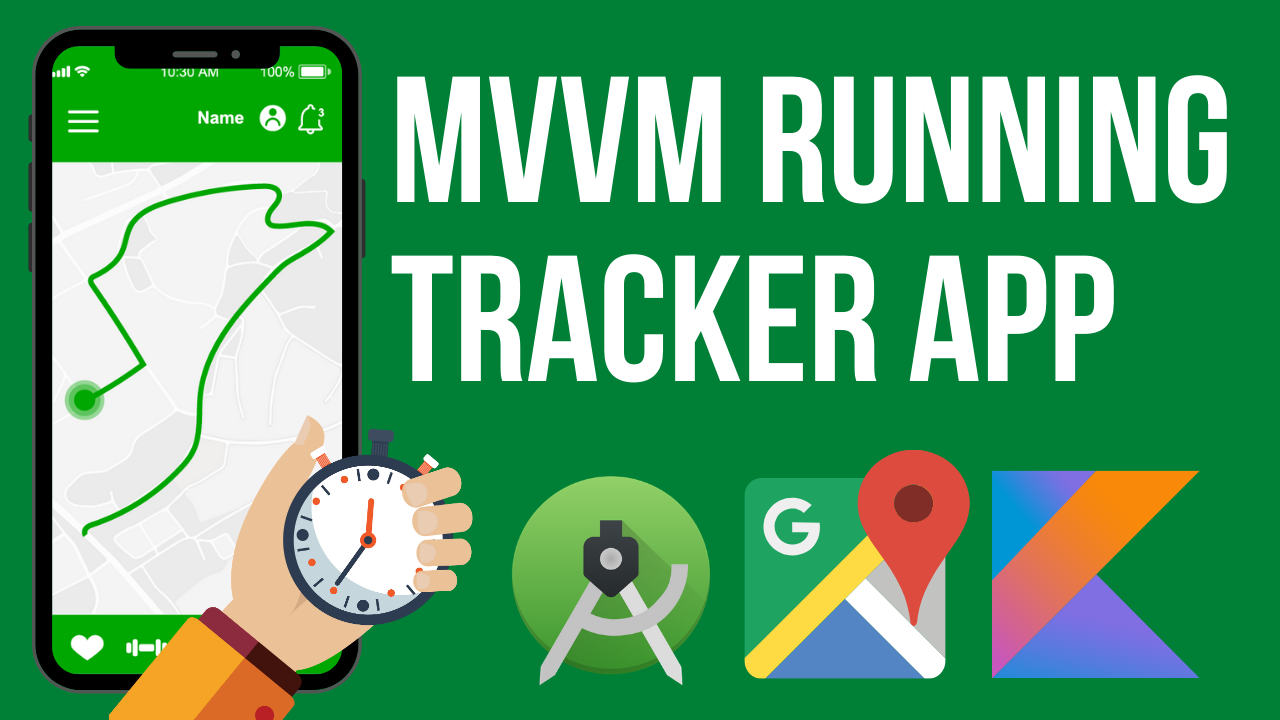 What Will You Learn in This Course?
In this course you will make an app that tracks your run in the background. It will use the Google Maps SDK, MVVM Architecture, Dagger-Hilt, Navigation Components, Coroutines and a Room database. By working on real projects, you learn so much more than just randomly learning theory stuff.
What Do You Have to Know Before Starting This Course?
What Will You Be Able to Do After Watching This Course?
Use the Google Maps SDK in your own app to track the user's location
Work on medium sized projects on your own
Implement the MVVM architecture in your own app
Use the Dagger-Hilt library for dependency injection
Use the Navigation Components library to setup navigation in your app
Use the Google Maps SDK in your own app to track the user's location
Displaying data in graphs using the MPAndroidChart library
Sorting data in a RecyclerView that comes from a database
Implement a fully working foreground service that delivers the fragment with data on a consistent basis
4.6 out of 5 stars (based on 5 reviews)
Needs update
Phillip I absolutely love your stuff but this project is so outdated it really needs to be fixed up or pulled out. All the dependencies and annotations for dagger-hilt are old and it is hard to try to get this thing to work for those who aren't experienced with dagger. Thanks for all you do!
More helpful
This is more helpful to learn many basic concepts such as BottomNavigationView, Local database, Fragments, Location service, Google Map, Dialog, Viewmodels, and especially the Dagger-Hilt setup with more details.
Amazing!!!
Your course really help me to do my project at my college and help me to understand how mvvm works
Loved it❤
A large one but Probably recommended for better app performance and reduce boilerplate code.